FEATURED ARTIST - JULY 2022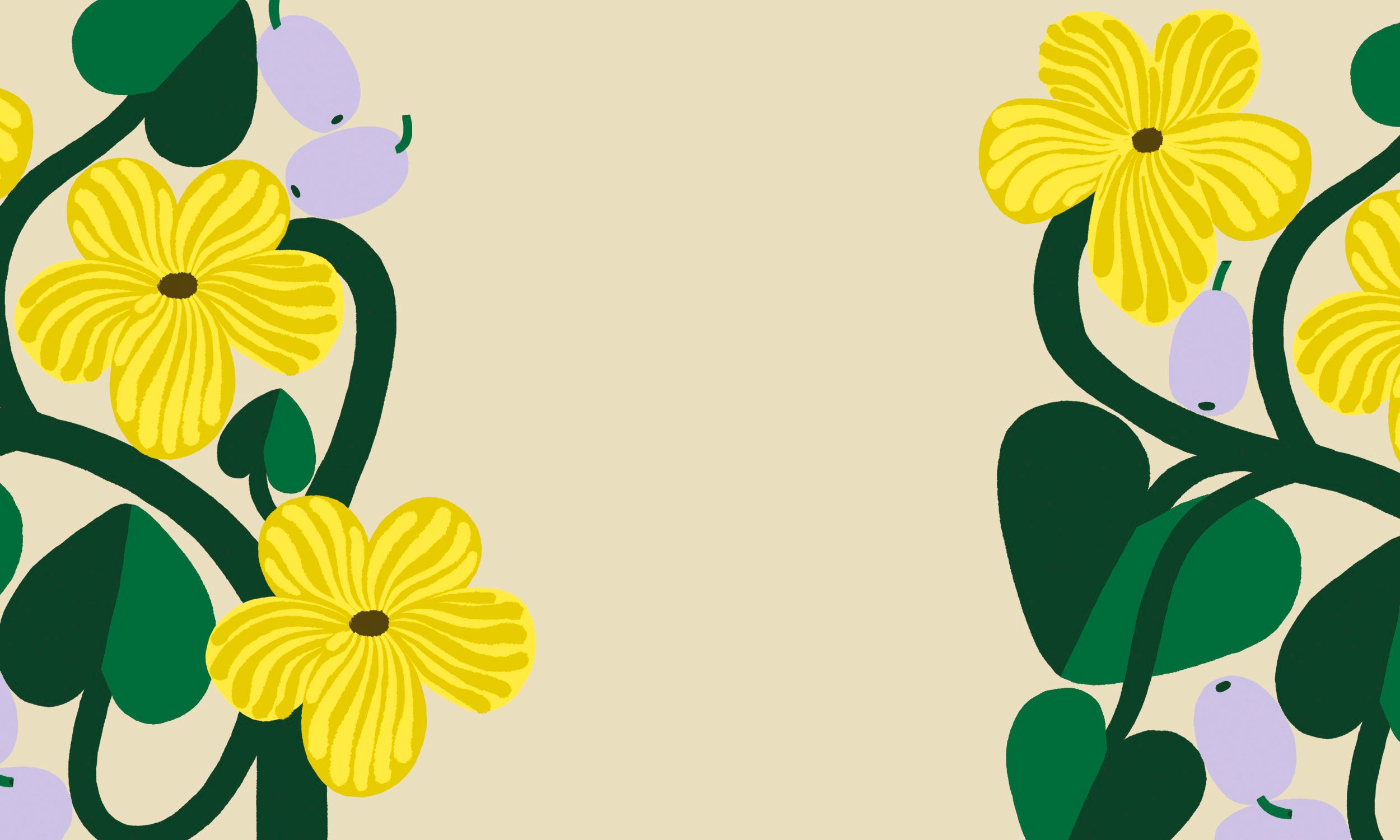 On a monthly basis, we request original illustrations from our favorite artists all over the world. Each artist is invited to create a piece inspired by our yearly theme, while maintaining their unique style. These illustrations are exclusive to Baltic Club and offered as limited edition prints
Lotta Maija
Lotta is a visual designer and illustrator from Helsinki, Finland. She first gained international attention for her distinctive fruit and floral illustrations and signature color palette. Inspired by all things organic and cute, her characteristic aesthetic comes to life in playful patterns on various products ranging from stationery to home textiles and fashion. Lotta Maija's bubbly vibe and personal interests are perfectly reflected in all her creative outlets. Her background in textile design has sparked a love of flat-color surfaces and simple shapes, often prominent in her work. In addition, she finds great joy and inspiration in considered details and lovingly assembled installation. Her main medium is highly pigmented Gouache paintings transferred into digital form.
EXCLUSIVE ARTWORK & LIMITED PRINT RUNS
Buy Lotta Maija's exclusive illustration made for The Baltic Club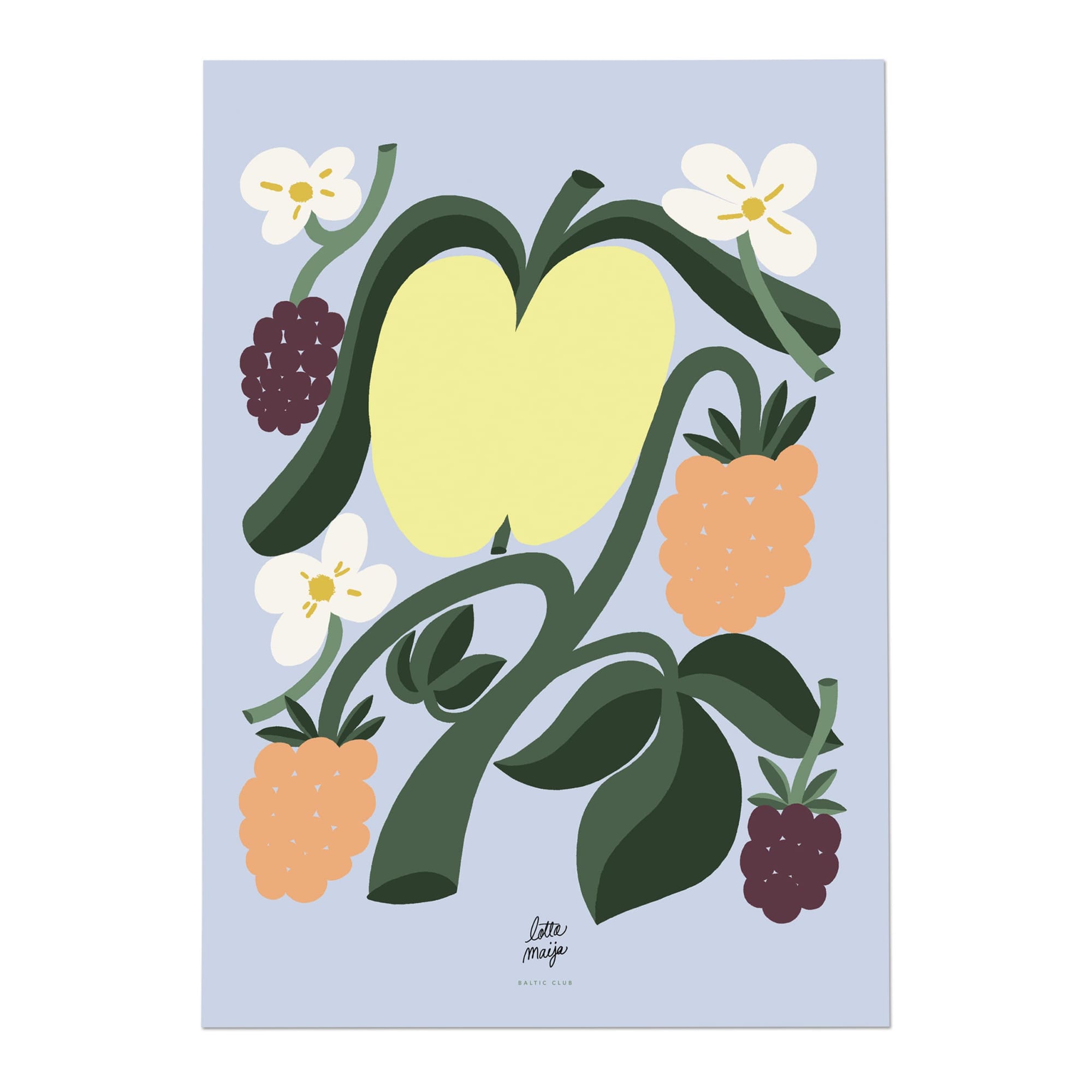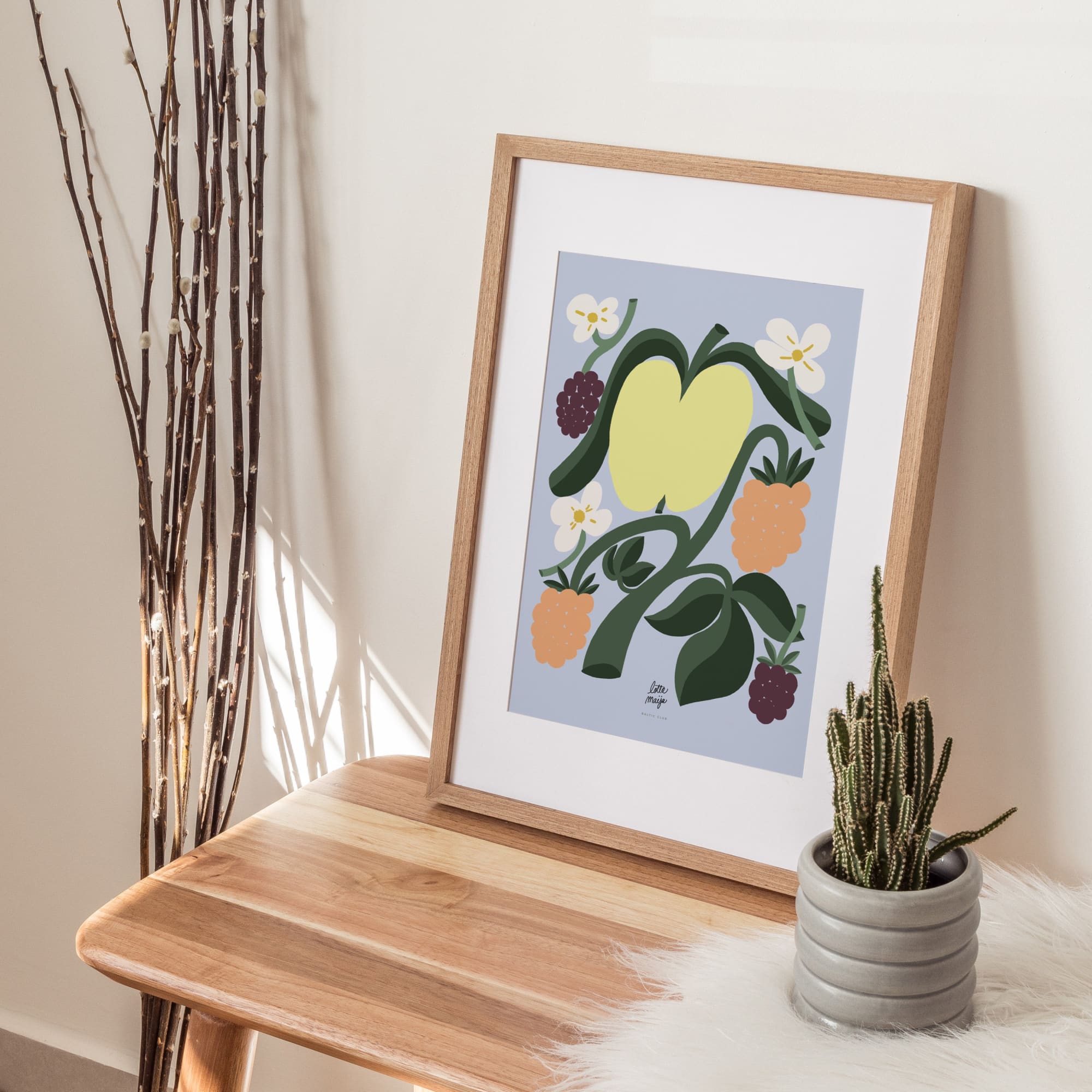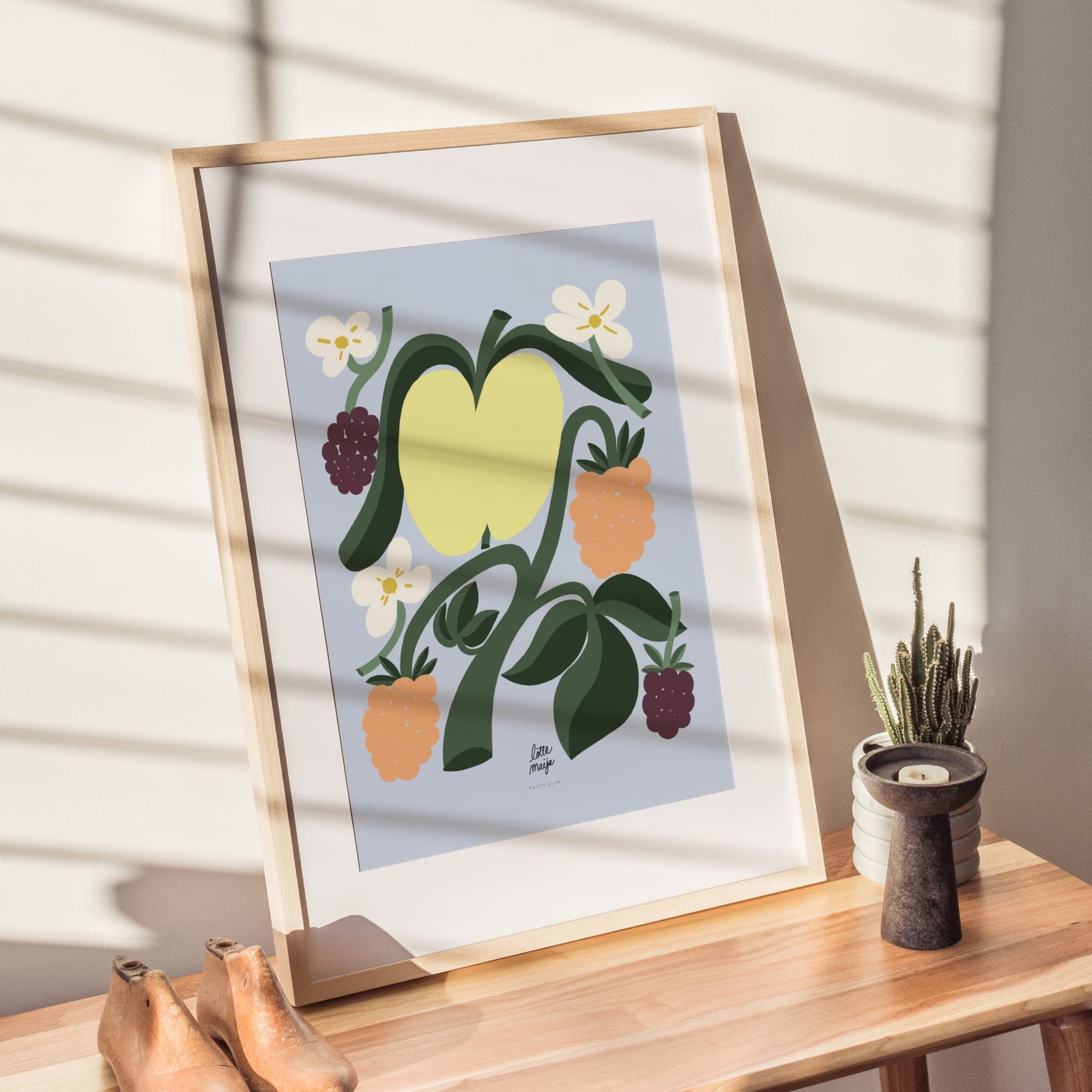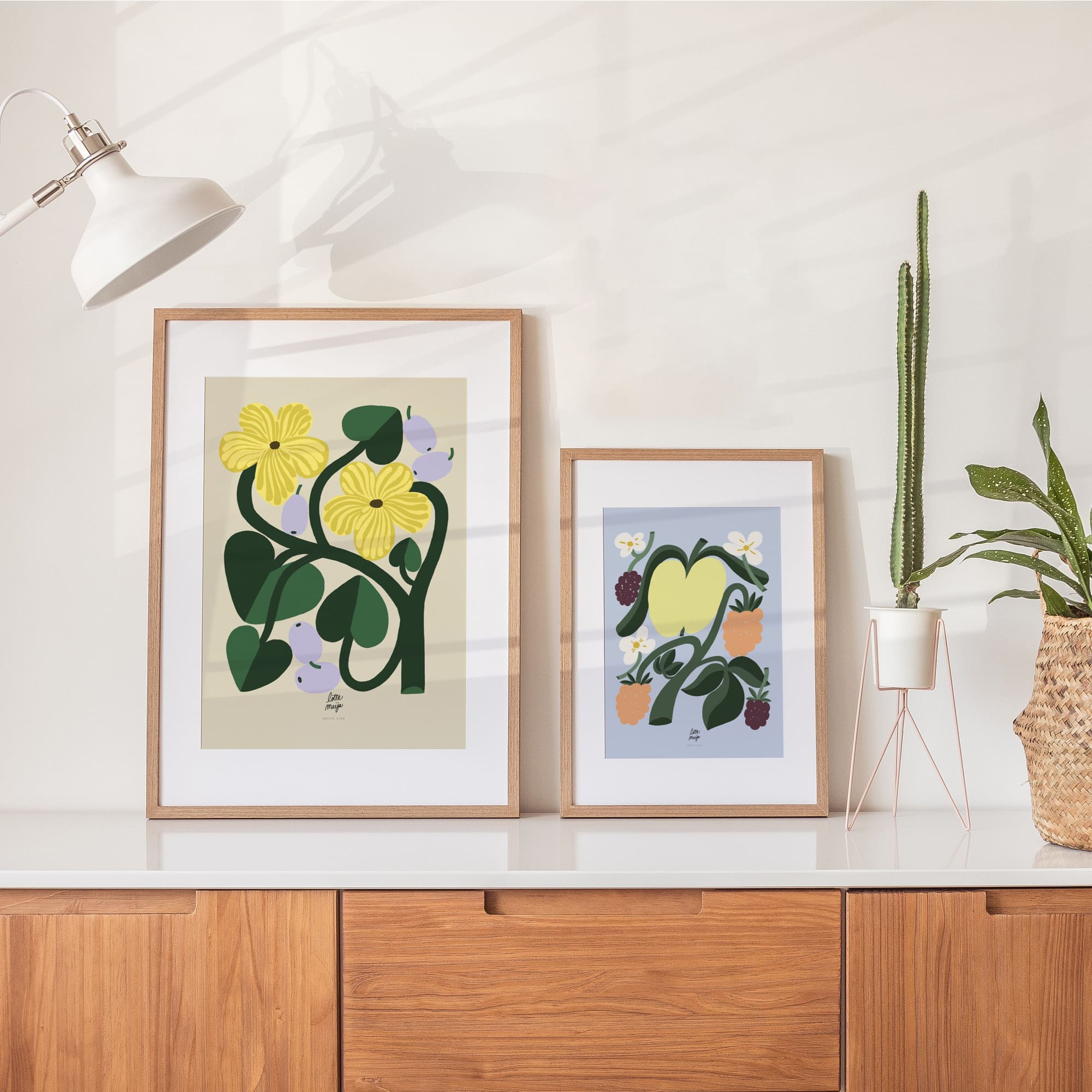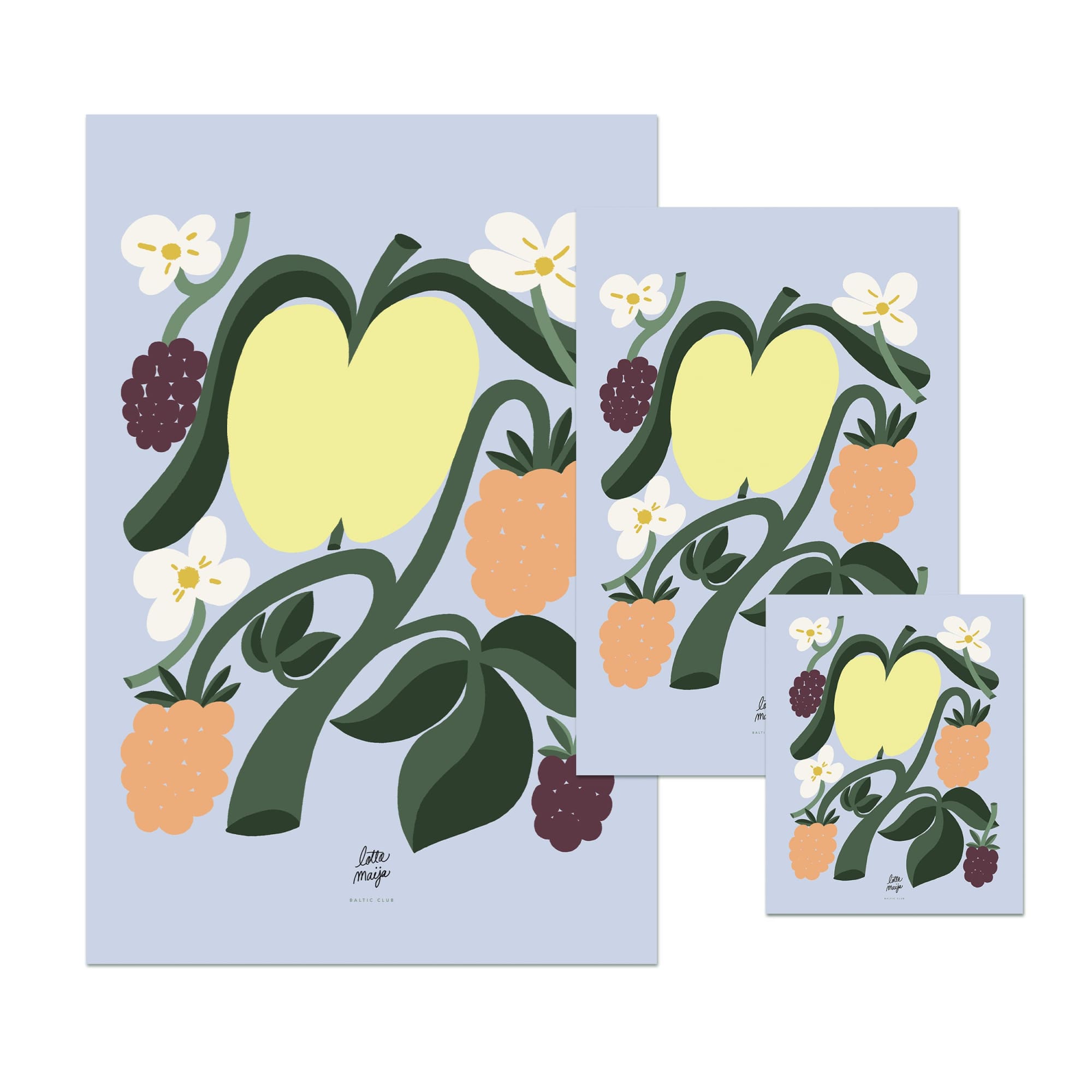 This print was made in collaboration with a very talented artist named Lotta Maija, based in Finland, as part of our Artists' Club series. To learn more about Lotta Maiji and the other artists, visit our Artists' Club page. 
This print is part of our Cascadia collection. Cascadia is a major mountain range in the Pacific Northwest. Home to some of the wildest landscapes, the sagebrush steppe and the vast forests are an area of ​​great biodiversity. On higher grounds, there are vast prairies, alpine tundra and glaciers, while at lower altitudes, coniferous forests line the slopes. This ecosystem is an area filled with the most beautiful wildflowers, filled with magnificent plants, and is a refuge for many animals.
Printing Process: Indigo digital printing
Paper: Rolland Enviro100 65 lb. cover. FSC© certified. 100% post-consumer fibre. 
Printed in Montreal, Canada.
Save 50% on a frame combo
Learn more about Lotta Maija
IF YOU COULD BE AN ANIMAL, WHICH ONE WOULD YOU BE AND WHY?
I'd probably be a dog. What a dream life! I would just nap all day.
NAME ONE THING ON YOUR BUCKET LIST?
Late-night dip in the sea from my boyfriend's sailing boat and eating crepes with strawberry jam after.
IF YOU COULD HAVE A SUPERPOWER WHICH ONE WOULD IT BE?
I'm very organized with a hint of messiness. My superpower would be that whenever I put an object down, it would automatically find its way to its own place.
DO YOU HAVE ANY PETS, IF SO WHAT ARE THEIR NAMES?
I don't have any pets of my own but I'm an auntie to four pups and they are called: Pulmu, Didi, Yoda and Leia.
WHAT KIND OF SANDWICH WOULD YOU BE?
Lotta as a sandwich would be filled with mozzarella, juicy Italian tomatoes and fresh basil with a hint of pepper and olive oil.
Favourite ART SUPPLY/TOOL?
This summer, I've worked a lot with Sakura Koi's bush pens. I love the amount of pigment the pens have and the tip is firm but at the same time gives room for a natural texture and chance that hand movement creates. Another favourite tool would be my iPad which allows me to draw and work with the illustrations by hand for quite a long before changing to a desktop to finalize the artwork.