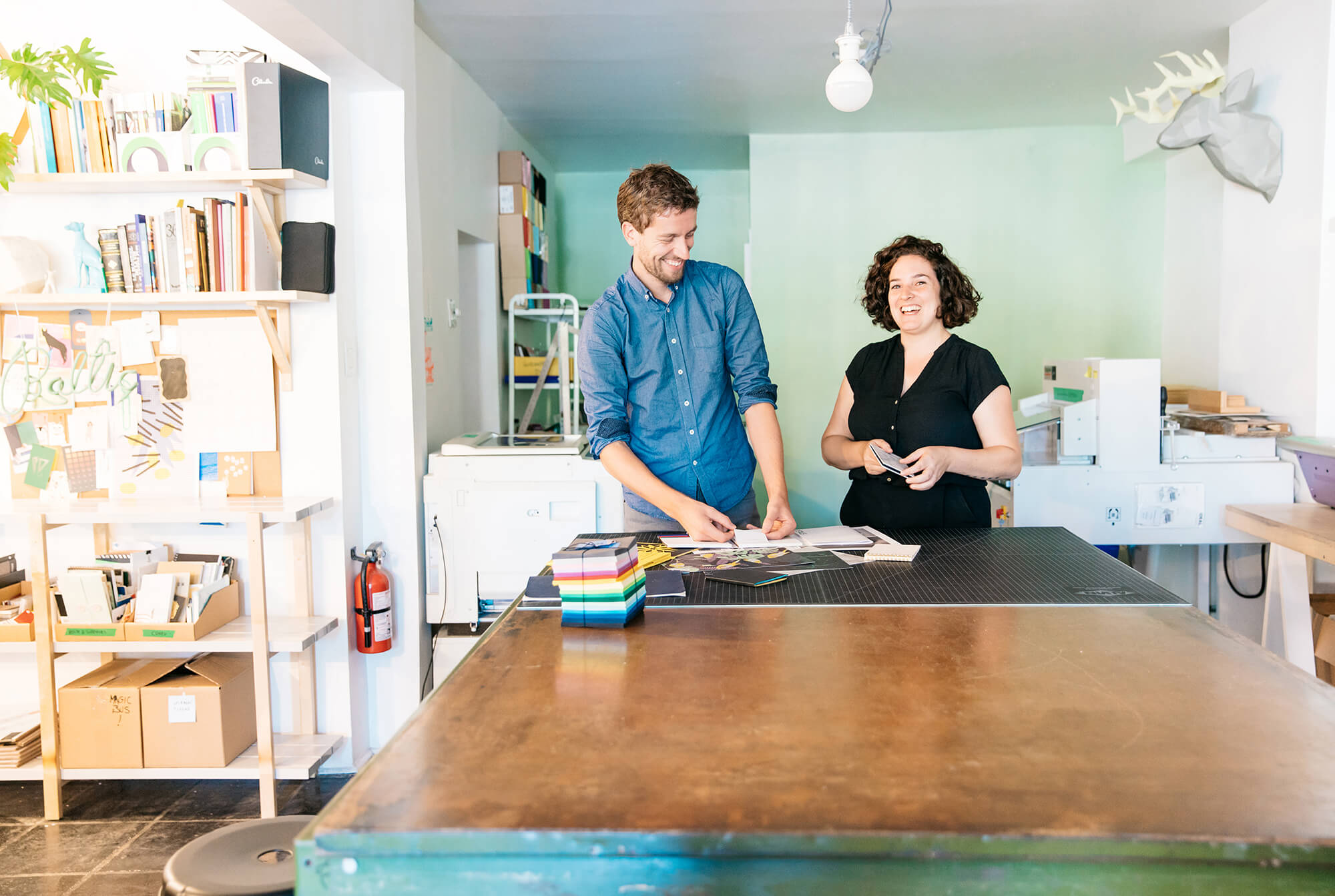 OUR STORY
Baltic Club was born from the will to grow a business based on the creativity of its two co-founders, Mélanie and Brice. We create original and inspiring objects that bring up happiness and make your home beautiful. Our mission is to create positive emotions and spark wonder with simplicity.
The story of The Baltic Club began in 2014 when two creative minds, Melanie Ouellette and Brice Salmon, joined forces to turn their shared passion for design, art, and stationery into a business.
Melanie Ouellette, the co-founder and creative director of The Baltic Club, has over 15 years of experience in graphic design and art direction to the brand. Melanie's keen eye for detail and her love of illustrations and colours inspire her to create products that are both functional and beautiful.
She is the only illustrator and designer for all the Baltic Club's products and over the years, her work has developed into a distinct Baltic Club aesthetic that is truly playful, kind and unique.
Melanie is also passionate about dogs and a nature enthusiast. She draws inspiration from nature and incorporates it into her creative work.
Brice Salmon is the co-founder and CEO of Baltic Club. Passionate about business development, strategic planning and innovation, Brice brings a unique perspective to Baltic Club thanks to his background in economics and cinema.
Brice is dedicated to fostering a collaborative and innovative culture that drives growth and success. He is always looking for new opportunities to share our passion with others, bringing Baltic Club's unique designs to a wider audience.
Beyond his work, Brice is an avid runner and a history enthusiast. He's the best to solve problems and never quit a challenge.
The name "Baltic Club" is a tribute to Baltique, François Mitterand's beautiful Black Labrador. Animals, the beauty of nature and its wonders will always be at the center of our inspirations.