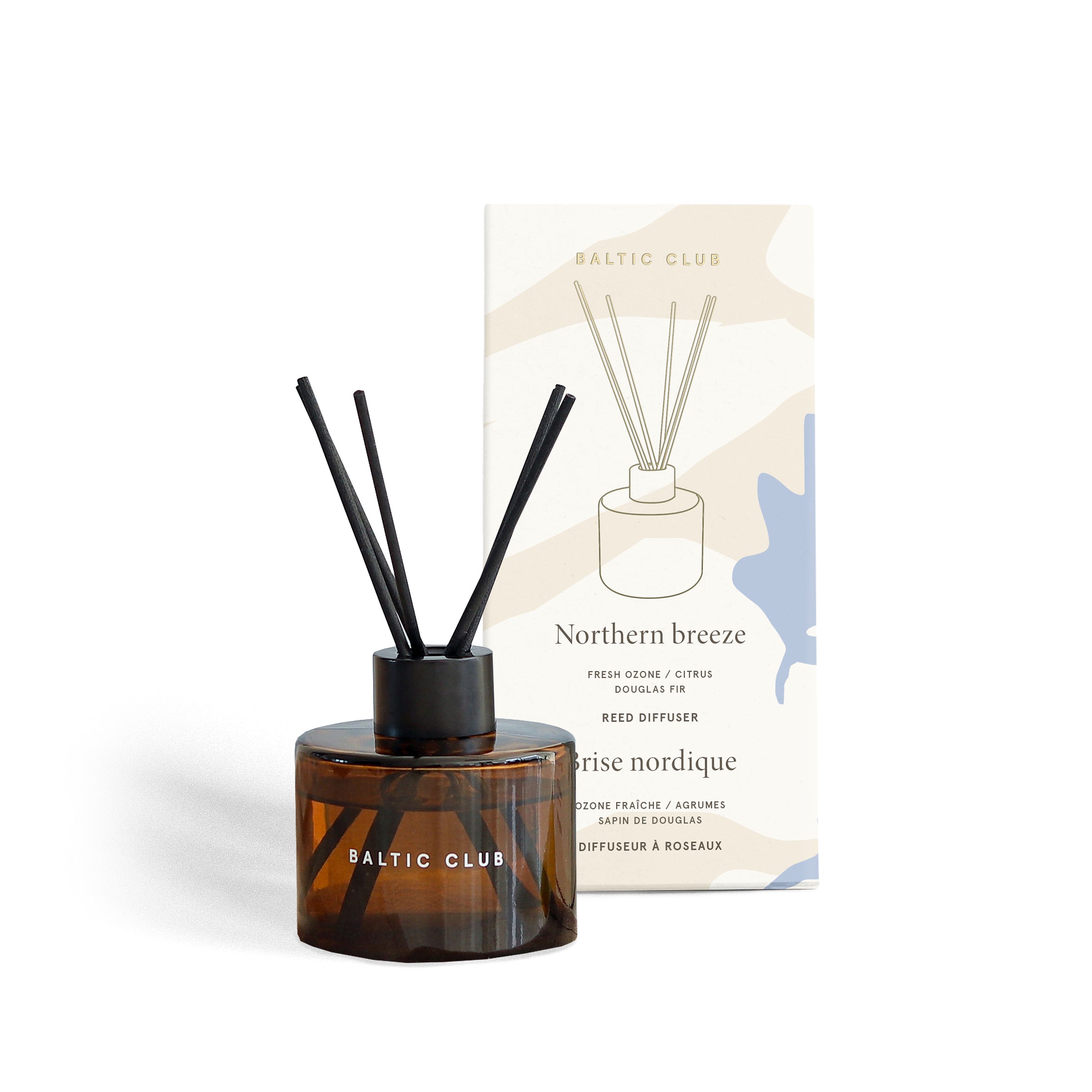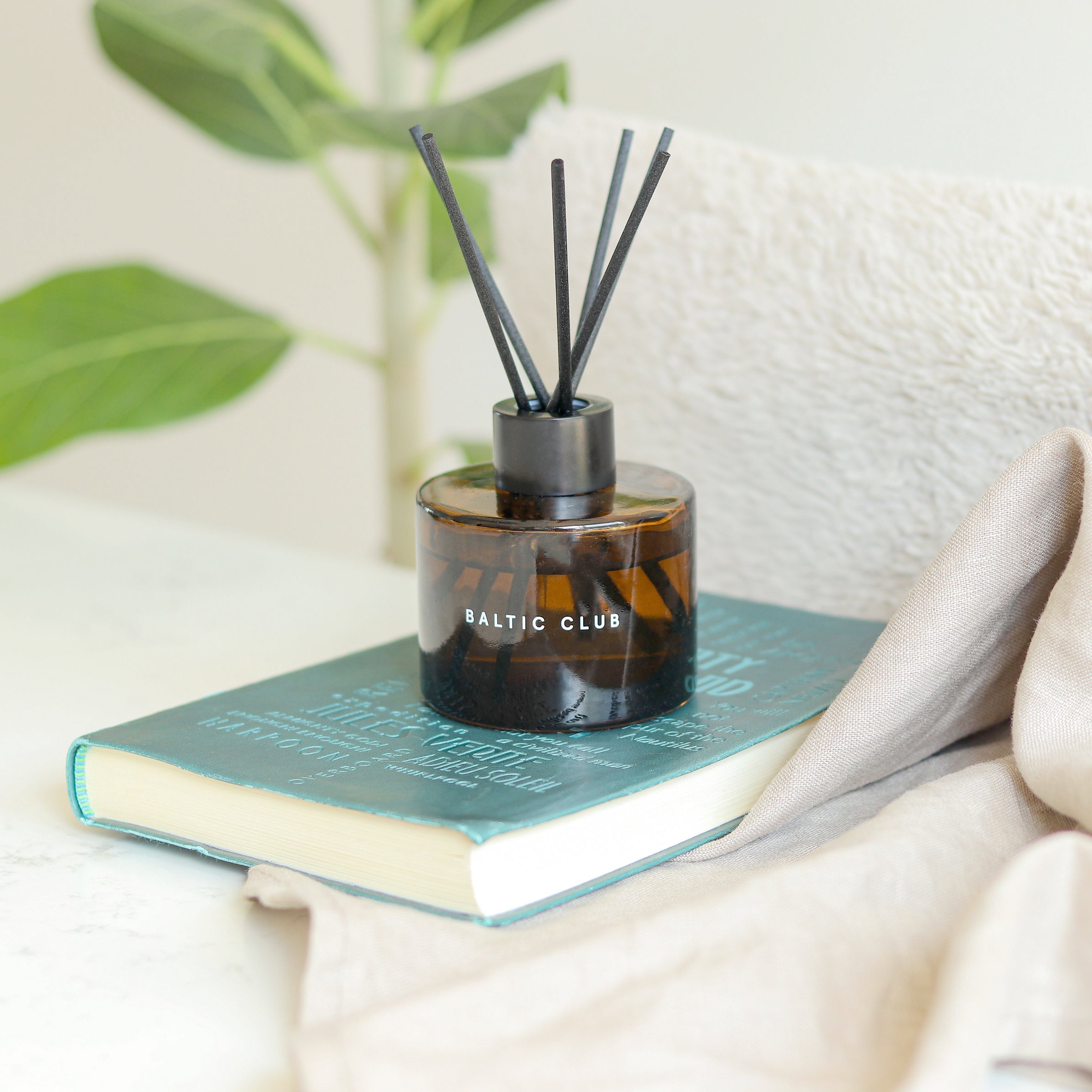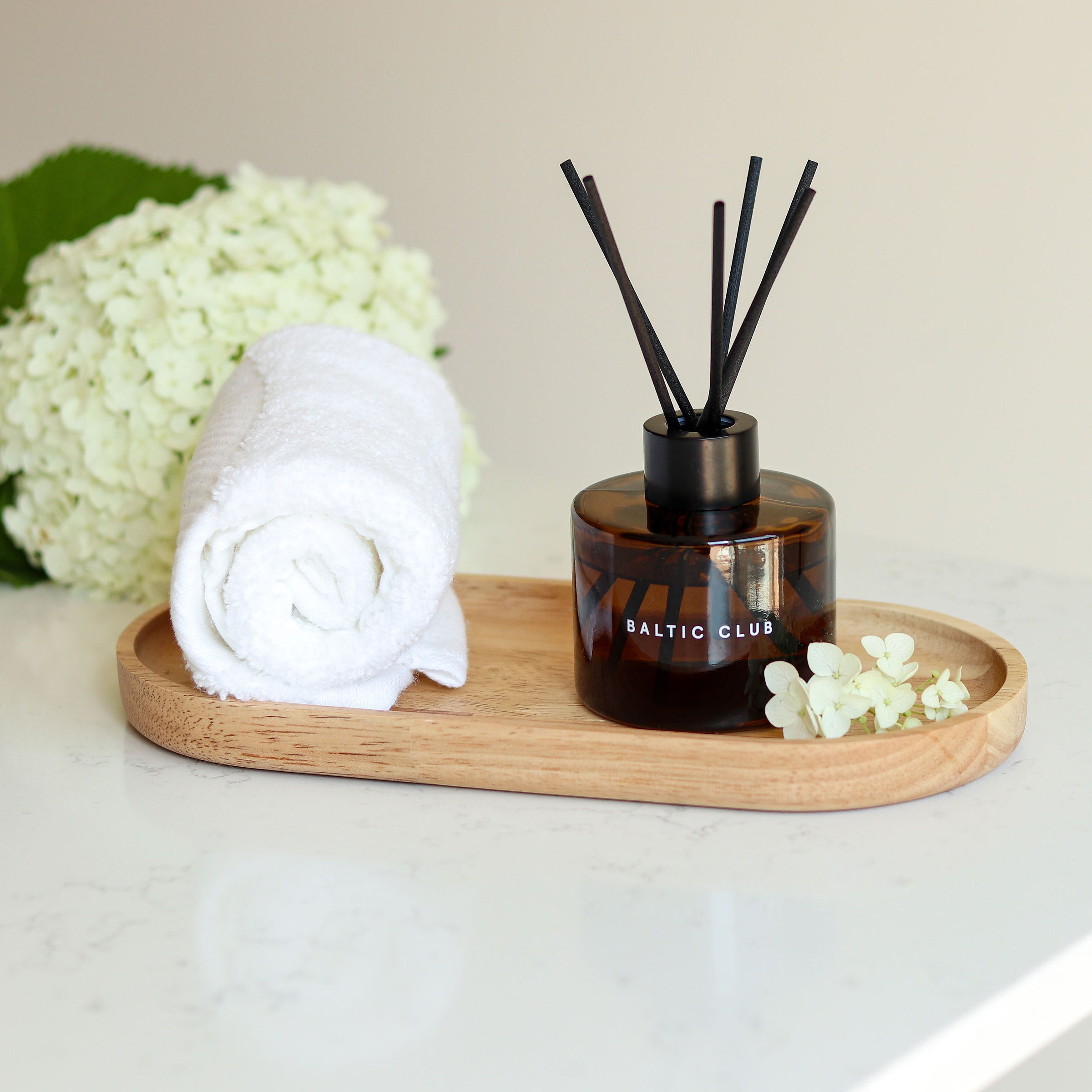 Northern Breeze Reed diffuser
Northern Breeze Fragrance:
Revitalizing scents that evoke the crisp air and untamed beauty of the Northern regions. This enchanting fragrance diffuser offers a harmonious blend of cool, invigorating notes that invigorate your senses and infuse your living spaces with a breath of fresh, natural allure.
Our Reed Diffusers are designed to infuse your space with a captivating fragrance all day long. Unwind and immerse yourself in a delightful ambience, thanks to the effortless diffusion of our high-quality scents.

How to Use:
Insert the included rattan reeds directly into the bottle for a steady release of fragrance. Flip the reeds weekly or whenever you desire to refresh the scent.
For a lighter, more subtle scent throw, insert a few reeds or remove as needed.

Bottle size: 100 ml
Scent Duration: 3 to 4 months
Included: 6 rattan reeds

Designed and made by Baltic Club, in Canada.
Shipping
Orders are usually shipped the next business day. Enjoy free standard shipping in Canada on orders $75+.

Not Canada? We can ship anywhere. International rates vary — find out at checkout.
Returns
You have 30 days to return anything you're unhappy with. Exceptions include personalized items and items marked as final sale. You'll receive a prepaid shipping label once your return is authorized.
Best Diffuser I have used!
The scent is not overpowering, but gives off just enough. Great for a bathroom or living room, and perfect if you have kids or pets, since you don't need to burn anything.