FEATURED ARTIST - June 2023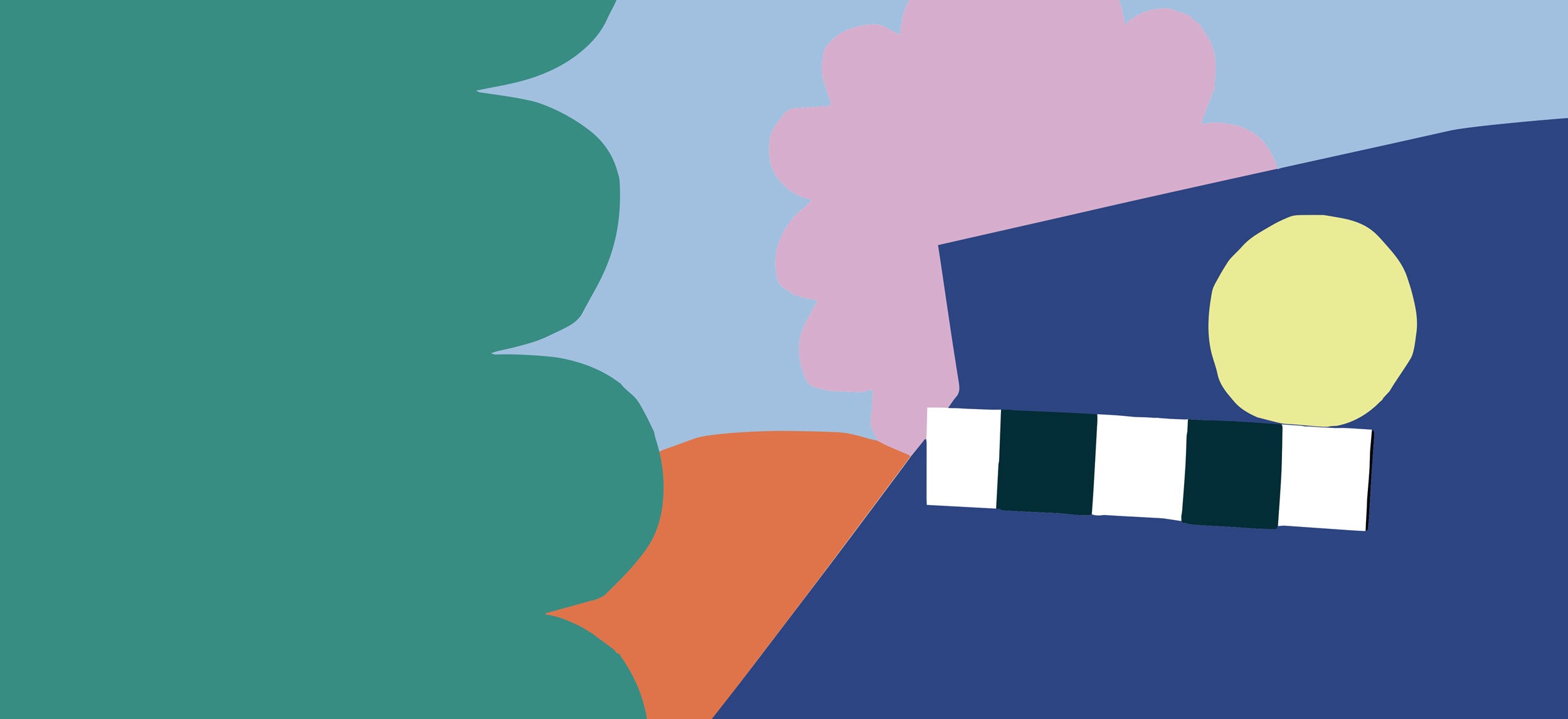 On a monthly basis, we request original illustrations from our favorite artists all over the world. Each artist is invited to create a piece inspired by our yearly theme, while maintaining their unique style. These illustrations are exclusive to Baltic Club and offered as limited edition prints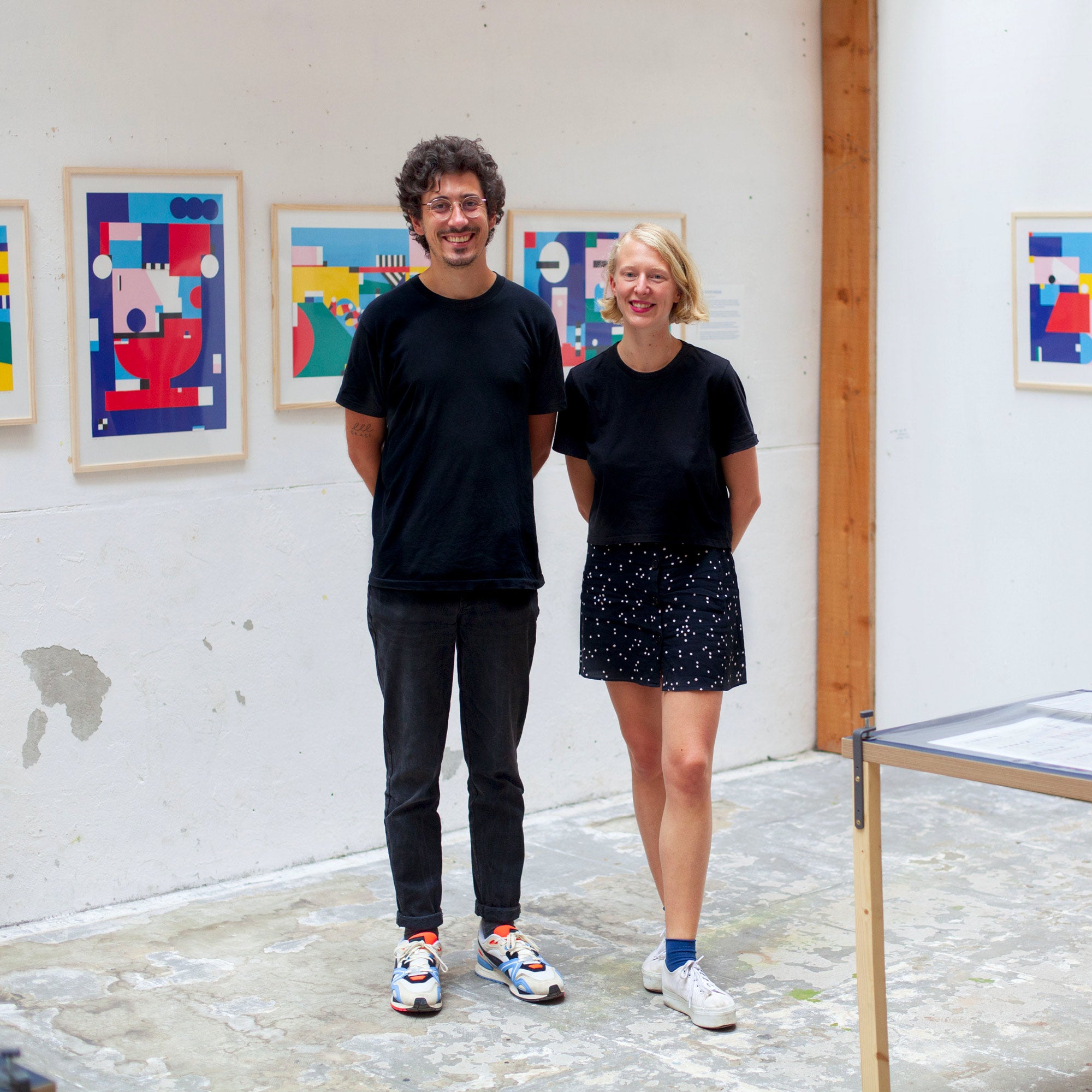 Les Canailles
Les Canailles is an artistic duo formed in 2015 by Diane Marissal and Jérémie Leblanc-Barbedienne. Both of them have literary and artistic influences that mix with their visual culture. During her studies at ENSAPC, Diane developed theoretical and plastic research around encounters as a generator of forms. Jérémie, on the other hand, acquired a strong iconographic culture at ESAG Penninghen.

They have been rewarded for their work and have collaborated with various institutions.

Les Canailles' work revolves around the art of paper cutting and collage. They use a reduced colour palette to create abstract yet narrative images, inviting the viewer into a world that's sensitive to the movements of the world. Their work involves personal stories and collective realities, with each project inspired by a specific region they've encountered. Through their modular devices, they create dynamic images that can be manipulated, assembled, and moved, all while telling true stories and wordplay. The titles act as keys to guide the viewer through the seemingly abstract images, which are actually full of storytelling. The result is a poetic exploration of narrative imagery that brings together free association, writing, and collaboration.
EXCLUSIVE ARTWORK & LIMITED PRINT RUNS
Buy Les Canailles's exclusive illustration made for The Baltic Club
Park is an exclusive illustration, designed for you by Les Canailles, from Lille, France. 🇫🇷 😊

Learn more about Les Canailles and the other fantastic artists, members of our very privileged Artists' Club, by visiting our Artists' Club page. 
Printing Process: Indigo digital printing
Paper: Rolland Enviro100 65 lb. cover. FSC© certified. 100% post-consumer fibre.
Printed in Montreal, Canada. 
Save 50% on a frame combo
Learn more about Les Canailles
IF YOU COULD BE AN ANIMAL, WHICH ONE WOULD YOU BE AND WHY?
Jérémie: An eagle, so I could fly of course!
Diane: A mouse, so I could slip around discreetly.
NAME ONE THING ON YOUR BUCKET LIST?
Jérémie: To exhibit at the Centre Pompidou.
Diane: I prefer to-do lists.
IF YOU COULD HAVE A SUPERPOWER WHICH ONE WOULD IT BE?
Jérémie: The ability to accumulate all knowledge.
Diane: To be able to read people's thoughts, although I know it's not a great idea.
DO YOU HAVE ANY PETS, IF SO WHAT ARE THEIR NAMES?
Jérémie: I've always dreamed of having a dog.
Diane: I've had dogs before, but it's not really the right time for one now.
WHAT KIND OF SANDWICH WOULD YOU BE?
Jérémie: Toast with avocado, fried egg, and blue cheese.
Diane: A baguette sandwich with raw vegetables, fresh goat cheese, arugula, a hint of mustard, and honey.
Favourite ART SUPPLY/TOOL?
Jérémie: Mechanical pencil and spiral notebook.
Diane: Thick coloured paper and my orange scissors.